Long Experience
All our employees have been working very successfully during decades with communication solutions.
Reliable Company
Verimation has delivered quality communication products during almost two generations.
Ultimate Quality
We are proud to say that our products are used by thousands of persons during years without any problems.
Get In Touch
You might regret it if you didn't do it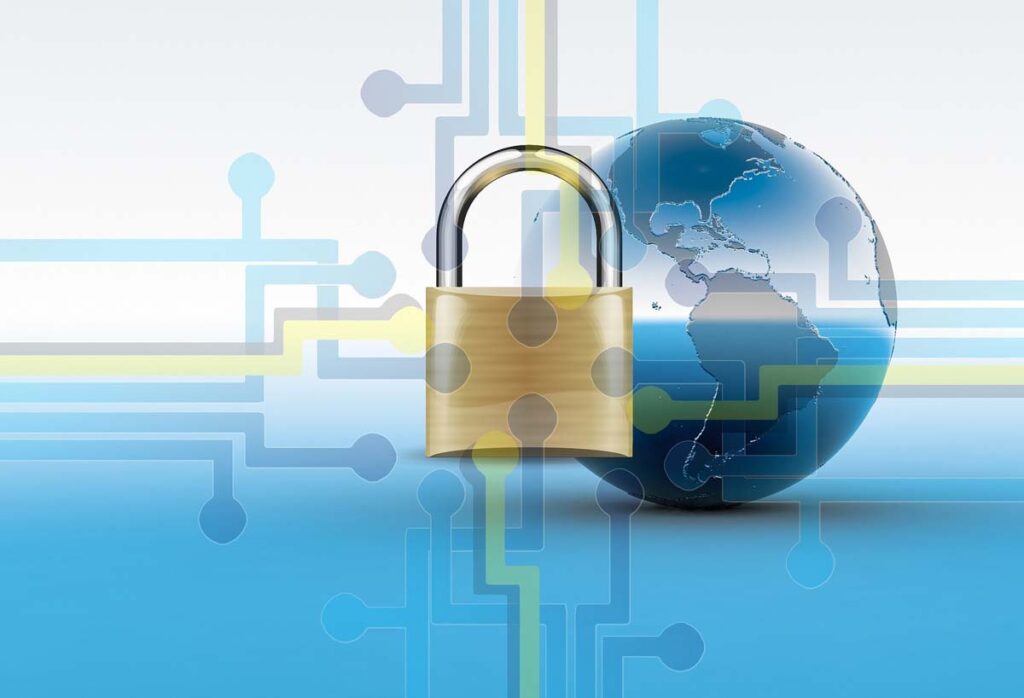 AGREEMENT
You have to sign our license agreement before you can use one of our products. Normally you accept certain terms and conditions during installation of software programs. We have it on paper instead.
We agree for instance to give you free support and free updates. You agree to use the product according to the license agreement, shall not alter, not change the product without the prior written consent of Verimation, not make copies, etc.
We usually send the agreement by e-mail as an attachment. You print it and sign it. You can send it back by ordinary mail or scan it and return it by e-mail.
We will return a copy signed by Verimation.
INSTALLATION
We have both java based programs and program interfaces (API) for different computer platforms and program languages.
Most customers buy our program Sigillet Xpress. The installation is really very simply. You just extract a zip-file.
PAYMENT
You can normally test a product before you decide to buy it. If you are not satisfied you just delete it.
We have an initial start-up license fee and an annually, mandatory subscription fee which is 20% of the license fee.
The subscription fee includes free support and free updates.
All payments are due and payable 30 days from the date of the invoice.
DOWNLOAD
You will get a link for downloading the product as soon as we get your signed agreement.
The program requires java runtime. Observe that you don't need to install java, you can just copy the folders from another installation. You can in fact even run Sigillet Xpress, including java runtime, on an USB memory stick. You start Sigillet Xpress from a script file and you include the following command if you haven't installed java.
SET PATH=D:\Java32\jdk1.6.0_17\bin;%path%
We haven't had any problems with java versions so you can of course use a new version.
The installation includes 23 example configuration files for Bankgirot, Swedbank, Plusgirot and Edifact. It also include different configuration files for the Sigillet algorithm and the HMAC algorithm beside configuration files for different methods of sealing files and verify sealed files. All configuration files can be used directly without any further modifications so you can start and test Sigillet Xpress immediately.
The installation also includes 103 unsealed test files beside 62 sealed test files which are used together with the configuration files.
Sigillet Xpress have a user interface but normally it is executed from a script. The installation includes script examples for both Windows and Unix/Linux. With a script command you can copy all test files to for instance in-folders for Bankgirot. Another command is used to seal the files and the sealed files and be verified by yet another command. You can of course put your own test files in the in-folder and test it in the same way.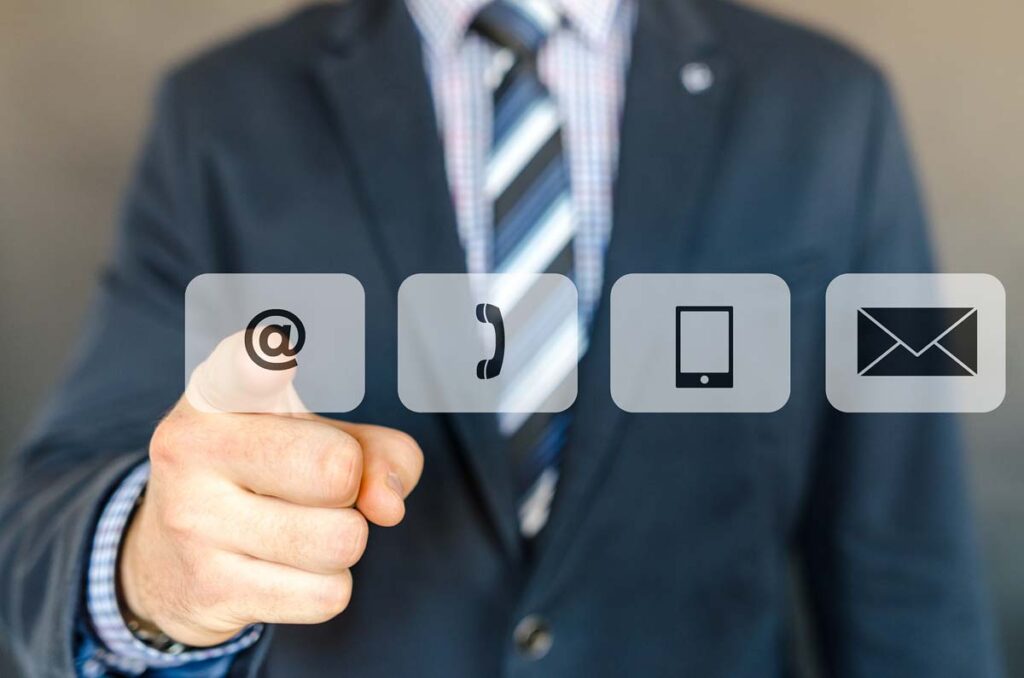 Use our contact form if you are interested in our VCOM products.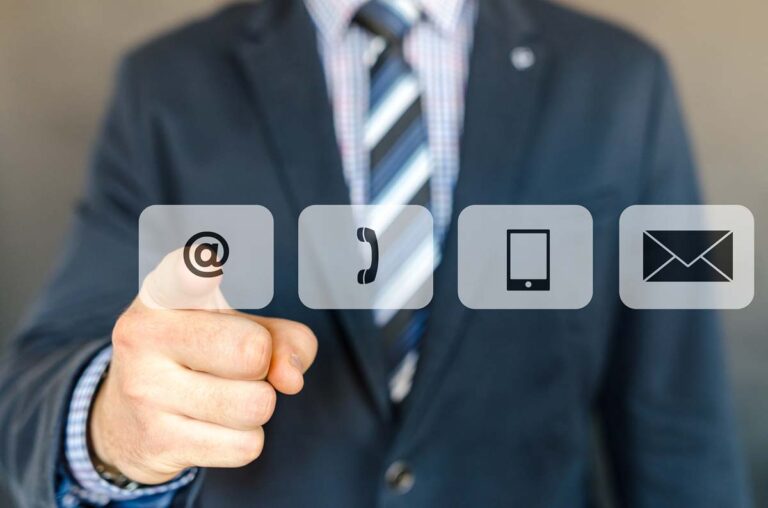 Use our contact form if you are interested in our Memo products.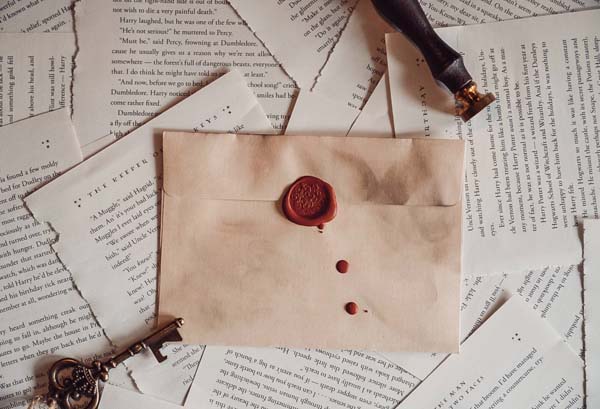 Sigillet Xpress is based on the 'Sigillet'-algorithm. Some historical facts about the algorithm follow below.
Christer Lindén was one of the owners of SÄKdata. He had previously been responsible for the computer security at the Swedish Defence Computer Centre, Försvarets Datacentral. He was the initiator and the highest responsible for creating Sigillet in cooperation with Bankgirot.
Hans Block started as a mathematician with a lot of experience in crypto-systems. He had been working as project leader at the Swedish Statistical Centre, Statistiska Centralbyrån, where he worked with development of methods for computer security.
The development of Sigillet started in the spring 1977. Hans Block was contracted by SÄKdata where he developed the mathematical principles in the algorithm which Sigillet today is based on.
Sigillet was an algorithm with excellent performance, and still is. Only one CPU-second was needed on an IBM 3033 to process 200.000 characters. Sigillet had many other advantages over other similar methods. You could for instance produce sub-seals and Sigillet could be used for both binary data and ordinary text-data. The interface for text-data was suitable for data-communication, especially between different kinds of computers with different operating-systems. Only the important characters where checked. Sigillet, compared to other similar methods, was specially designed for money-transactions. The algorithm take into consideration that '0' is the most frequent used digit and spaces are the most common character.
The boss of Muhammad Ali's promoter company together with two employees at Wells Fargo Bank embezzled at least 21 million dollars, or 95 million Swedish crowns (SEK), by manipulating money-transactions on magnetic tapes. It was the biggest embezzlement in the history of USA. Nobody knew where the money had gone. Who knows, maybe Mohammad Ali hadn't become so rich if Wells Fargo Bank had used Sigillet. This event became a major milestone for SÄKdata and Sigillet.
SÄKdata was a company specialized in ADB-security. Bankgirot wanted a risk analyze of their money transactions which was carried out by SÄKdata in the beginning of 1980. Risks were found. It would probably take 12-15 days before manipulated transactions were discovered. 2 billion SEK were processed every day which came in 150-200 tapes or diskettes. 10% of the tapes/diskettes contained probably 25% of the daily amount. A criminal minded programmer could steal an incredible lot of money each day and he or she could do it without risk during 8-10 days.
In February 1981 Bankgirot started to use SÄKdata's product, called Sigillet, to eliminate the risks with the transaction files.
In 1982 the algorithm was examined cryptologically by the Swedish Division of Communication Security. It was considered to be a good protection against tampering with economic sensitive information.
The banks in Finland bought Sigillet 1982. The Norwegian Bankgirot (BBS) also bought Sigillet. Bankgirot in Denmark tested Sigillet. Banking societies in England, France, Spain and Luxemburg invited their banks to a Sigillet presentation which was carried out in September 1982. The Canadian bank society informed their banks about the algorithm. The Swedish Trade Council, Exportrådet, and local agents started to inform banks in USA about Sigillet.
In 1983 ADB-systems processed money transactions 10-20 times the BNP ( Gross National Product ). Bankgirot handled money transactions to suppliers for 6.000 companies to a yearly amount of 163 billion SEK. Around 200 magnetic tapes or diskettes were received every day, or in other words about 4-5 million SEK per tape/diskette. Postgirot handled 430 billion SEK each year. The international banking system called SWIFT handled 50% of the Swedish export-income and import costs. The total value was 290 billion SEK each year. As a comparison, 500 billion dollars were processed daily by Federal Reserve's system in USA. The Swedish banking society recommended Sigillet as a standard for Swedish money transactions.
1985 Bankgirot introduced Sigillet on personal computers.
A problem with personal computers was that there was no standard for diskettes. The solution was "Magic Machine", a machine from Xitan in England, which could convert diskettes from the most operating-systems such as CP/M, MS-DOS and PC-DOS. It could handle 270 different formats on 3.5, 5 and 8 inches diskettes.
1985 Postgirot also introduced Sigillet on personal computers. The service was called PC-giro and the program was developed by Hogia in Stenungsund. They estimated to have a couple of thousand companies connected to the service within a year. PC-giro saved transactions on diskettes which were sent to Postgirot. It was also possible to send the information by using a modem. The files were of course secured with Sigillet. The cost for PC-giro would be comparable to the cost for "Företagsdisketten" which was the comparable service from the bank SEB.
1985 Postgirot had about 350 million transactions with the amount of 5500 billion SEK. Money transactions became more and more effective. A problem Postgirot had was that the time they had the money in their "possession" had been reduced. This was a major problem since 70-75 % of their income was based on the interest of the transactions. In general 20 billion SEK were handled every day which generated an interest income of 4-5 million SEK each day. One percent change was equal to about 100 million reduced or increased income during a year. In the mornings magnetic tapes were delivered from companies containing 600-700 billion SEK yearly. Fortunately the tapes couldn't be manipulated due to the use of Sigillet.
1986 Postgirot sent around 10.000 letters to its customers and urged them to as soon as possible use Sigillet. 53 million SEK had been stolen during a money transaction that summer.
The insurance companies Skandia and Trygg Hansa reduced their insurance premiums by 10% for companies which protected their money transactions with Sigillet.
Inland Revenue, the English counterpart to Riksskatteverket, bought Sigillet.
Some statistics from 1992.
5.200 Sigillet had been sold.
2.200 Sigillet on personal computers had been sold.
40 Sigillet on mainframes or minicomputers were sold each month.
200 Sigillet on personal computers were sold each month.
60 resellers were selling Sigillet.
4 resellers were selling Sigillet for Tulldata.
Around 40 different versions of Sigillet were available.
Due to recommendation from Bankgirot and Postgirot hundreds of big or middle sized companies started to use Sigillet. Some of them were ABV, Alfa Laval, ASEA, ASG, Astra, Billman, Bofors, DAGAB, Dagens Nyheter, Domänverket, Electrolux, LM Ericsson, FFV, Folksam, Göteborgs Kommun, ICA, Jönköpings Landsting, Kommundata, Korsnäs-Marma, Kristianstads Landsting, Leo, Malmö kommun, Mölnlycke, Nyman & Schultz, OK, OKG, Perstorp, Pressbyrån, PLM, RFV, Rifa, RSV, SAAB-Scania, Samfood, Sandvik, Skania, SL, SJ, SPP, Sv BP, Sv Esso, Shell, Stockholms Kommun, Stockholms Landsting, Televerket, Texaco, Tibnor, Trygg-Hansa, Uppsala Kommun, Umeå Kommun, Vattenfall, Vägverket, Volvo Flygmotor, VPC, Östergötlands Landsting and many more.
Nexus bought parts of SÄKdata 1998, including Sigillet. SÄKdata was at that time a part of Securitas.
Today the algorithm is widely used by the Swedish customs, banks and companies.
Many different versions of Sigillet have been developed during the years to cover different types of computers and different languages. Here follows a list from 1994.
IBM Mainframe MVS – Assembler / Cobol, Honeywell 66 – Assembler, Univac 1100 – Assembler, ICL 1900 – Cobol, DEC 10 – Pascal / APL, Burroughs – Algol, Honeywell Mini 6 – Assembler / Cobol, Bull DPS 7 – Cobol, Ericsson 2500 – Assembler / Cobol, Tandem – TAL, IBM S/38 – Cobol, IBM AS/400 – Cobol, Norsk Data Nord 100/500 – Planc, IBM S/36 – Cobol, IBM PC – Pascal MT / MS Pascal 2, IBM PC – Turbo Pascal, ICL 2900 – Cobol, Wang VS – Cobol, Nixdorf 8870 – Business Basic, DEC/VAX – C, DEC/PDP 11 – Fortran, HP 3000 – Cobol, IBM PC – High C, ICL DRS 500 – C, Unisys S/80 – C, IBM PC – Microsoft C, HP/9000 series – C, Bull BOS II – C, Data General – Cobol AOS/VS / Fortran RMS / Fortran AOS/VS, NCR/IMOS – Cobol, NCR/9400 – Cobol, Burroughs B 1000 / 2000 – Cobol, Siemens B 32000 – Cobol, Prime 50-series – Cobol.
In the end of the 90's the number of available versions of Sigillet had been reduced to four, namely IBM Mainframe, AS/400, Windows and a C-version for Unix and other platforms. In addition to the four different versions, a COM-version for Windows was introduced 2004 and a Java version was introduced 2006.
Bankgirot had two solutions for securing transaction files, Sigillet which was the recommended solution and an open source algorithm called MAA. In 2006 they announced that the support of MAA would end in the spring 2007. Companies, which had been using MAA, changed to Sigillet. Later also Plusgirot stopped using the MAA algorithm.
Sigillet is an algorithm and requires programming to be integrated in economic systems. Many companies do not have the required programming knowledge to implement the algorithm in their systems. Nexus noticed a demand for a complete program, which could handle transaction files, and could easily be integrated into economic systems without a major programming effort. The result became Sigillet Xpress.
The first version of Sigillet Xpress was available in the summer 2007. It was a result of a cooperation between Nexus and Swedbank. The program could handle transaction files containing Swedbank's SUS format.
The second version of Sigillet Xpress was available in November 2007. The program had been improved so it could handle transaction files also for Bankgirot and Postgirot. The third version was introduced in the beginning of 2008. Many improvements were done such as better installation, templates and a user interface. Version 4 came in the beginning of 2010. It had support for EDIFACT files used by the Swedish customs.
Verimation was previuosly a part of Nexus but is today a separate company which will continue to develop SigilletXpress to meet future demands such as new transaction-file layouts.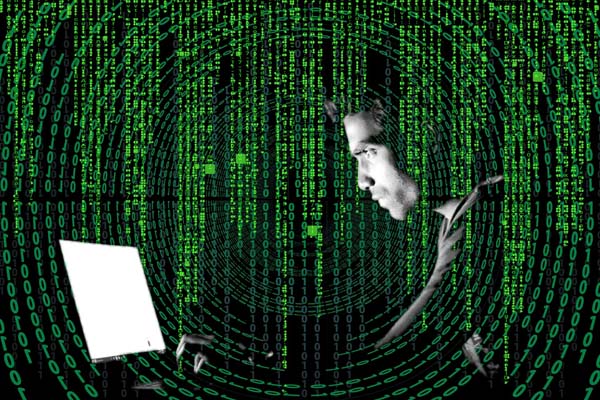 Volvo Communication, called VCOM, was a very important product developed by Volvo. Around 20 big, international companies bought VCOM from Verimation  in the middle of 90's.
The development of VCOM started in the end of the 80s by Volvo Data. It was categorized as a message-oriented middleware (MOM)-product since messages ware sent between applications. Messages could be sent both synchronous and asynchronous which was very important. Sending and receiving applications didn't have to be up and running at the same time.
VCOM had many competitive advantages such as easy to use since the API was consistent on all computer platforms. It had also support for all mayor IT platforms, for instance MVS, VMS, OS400, OS/2, UNIX and Windows.
VCOM had effective functionality for monitoring and operating large scale computer systems.
VCOM had already in the middle of the 90s strategically contracts with companies such as ABB, Pharmacia&Upjohn, Skandinaviska Enskilda Banken, British Gas, Wiggins Teape och Porsche. All of them among the leading companies in their branches.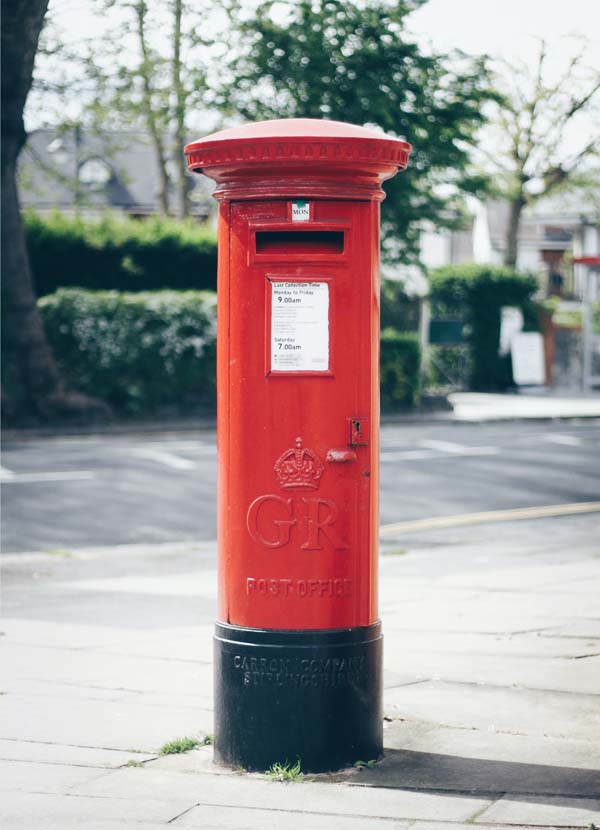 Björn Sellgren started to develop Memo 1979. He was then employed by IBM and installed the SNA communication system at Volvo. It started with a Help-program he created so that the operators could send messages to all users. He improved the Help-system so that users could send messages to other users and 1980 came the first version of Memo.
An important milestone was 1984 when Memo could send and receive telex. Other important improvements were functionality to send telefax, a PC-connection, gateways to other mail systems and API.
1987 was SIL (Scandinavian Info Link) created. It connected Memo users at different companies.
Memo was first created for Volvo but became a competitor to an IBM mail system when it was sold to other companies. Björn Sellgren therefore had to choose between IBM and Volvo Data. He decided to stay with the product and was employed by Volvo Data 1984.
1984 was the start for Verimation which was a company used to sell Memo to external customers.
1991 Memo had over one million users all over the world and it grew rapidly.
Today Memo is first of all used to send messages from mainframe programs.
Secured Transactions Support
All our customers have normally free support included in our license agreement.
All our VCOM customers have free support included in our license agreement.
The main purpose of VCOM is to provide a service for program-to-program communication in distributed application systems. A distributed application system, in this context, is a system consisting of at least two programs co-operating in order to perform a function. Normally, the co-operating programs are geographically separated, i.e. they run in different computers or environments. They may also run in the same computer, using VCOM as a tool for data transfer.
Processes using VCOM can do so in a connection-oriented or connection-less manner. Information distributed in a connection-less manner will be 'queued' until the responding application becomes available and asks for information.
VCOM is also available in a client/server configuration. This makes it possible for the VCOM API to be used from applications on workstations without the need for the implementation of a full VCOM node on the workstation. The VCOM Client API attaches to a VCOM server within a VCOM node.
Translation between character sets based on operating environment and codepage are performed automatically. Applications programmers are not required to perform this function.